O lugar e a língua
Abstract
For writers, homeland may be a language, a memory, an individual or a collective story, the body, the pain one feels inside, the remotion of the past and the emptiness deriving from this process. Which relationship do migrant poets and writers entertain with the country they are living in? This essay is a reflection about these questions, through the experiences of three foreign authors, who chose to write in Italian. Para os escritores, a pátria pode ser uma língua, uma memória, uma história individual ou coletiva, o corpo, a dor que se carrega dentro, a remoção do passado e o vazio que deriva deste processo. Que relação os poetas e os escritores migrantes estabelecem com o lugar e com a língua em que vivem? Este ensaio é uma reflexão sobre tais questões, a partir da breve análise de três experiências de autores estrangeiros, que escolheram a língua italiana como língua literária.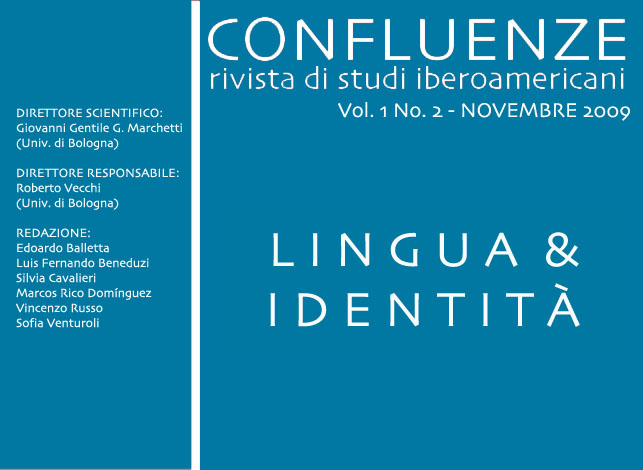 Downloads
Come citare
de Oliveira, V. L. (2009). O lugar e a língua. Confluenze. Rivista Di Studi Iberoamericani, 1(2), 58-70. https://doi.org/10.6092/issn.2036-0967/1651
Licenza
Copyright (c) 2009 Vera Lúcia de Oliveira
I diritti d'autore di tutti i testi nella rivista appartengono ai rispettivi autori senza restrizioni.
La rivista è rilasciata sotto una licenza Creative Commons Attribuzione 3.0 Unported License (licenza completa).
Vedere anche la nostra Open Access Policy.