O Atlas e as Passagens: a rarefação do eu diante do arquivo
Parole chiave:
archive, historiography, subjectivity, paradigm, inventory
Abstract
This essay attempts to trace, in the work of Aby Warburg and Walter Benjamin, the emergence of a new paradigm regarding critical thinking and historiography. The hypothesis is that, since the advent of the Warburg's Mnemosyne Atlas, and Walter Benjamin's Passagen-Werk, rises an axis of critical-artistic force, covering the entire twentieth century and surviving as primordial event to the contemporary scene. The main feature of this paradigm lies in its particular blend of individual choice and documentary work, which ends in a context of works endowed with multiple affiliations, ethical, political and aesthetic.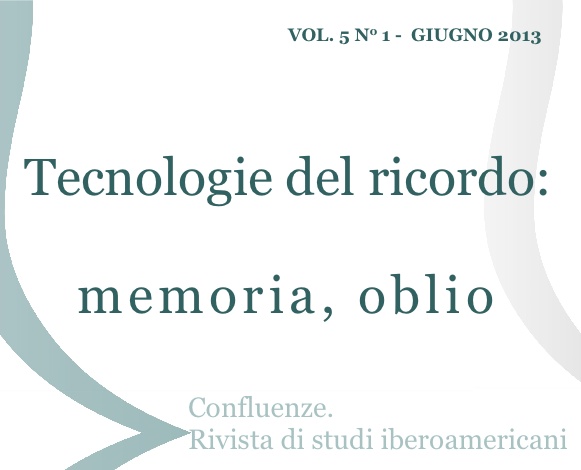 Downloads
Come citare
dos Santos, K. (2013). O Atlas e as Passagens: a rarefação do eu diante do arquivo. Confluenze. Rivista Di Studi Iberoamericani, 5(1), 15-25. https://doi.org/10.6092/issn.2036-0967/3755
Licenza
Copyright (c) 2013 Kelvin dos Santos
I diritti d'autore di tutti i testi nella rivista appartengono ai rispettivi autori senza restrizioni.
La rivista è rilasciata sotto una licenza Creative Commons Attribuzione 3.0 Unported License (licenza completa).
Vedere anche la nostra Open Access Policy.