O perjúrio absoluto (Sobre a universalidade da Antropofagia)
Abstract
The Brazilian avant-garde movement known as Antropofagia bears, as a birthmark, a paradox: on one hand, it attempted to advance the nationalistic efforts of the Modern Art Week of 1922 (a hundred years after Brazilian Independency). This paper's goal is to show how some anthropophagic strategies advanced beyond this border dialectics (inside-outside, subject-object, universal-particular, truth-lie), criticizing the notion of mediation (that which limits and directs knowledge. A Antropofagia modernista brasileira, nasce sob o signo do paradoxo: pretendia, por um lado, avançar no terreno nacionalista aberto pela Semana de Arte Moderna de 1922, concomitante ao centenário da Independência e, por outro, atingir um grau de cosmopolitismo e universalidade. Este artigo propõe ver nas estratégias antropófagas, para além desta dialética de fronteiras (interno-externo, sujeito-objeto, universal-particular, verdade-mentira), uma crítica exatamente da mediação, daquilo que limita e direciona o conhecimento.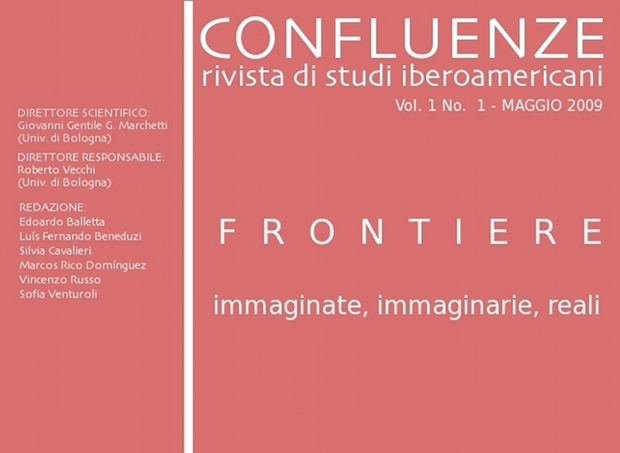 Downloads
Come citare
Nodari, A. (2009). O perjúrio absoluto (Sobre a universalidade da Antropofagia). Confluenze. Rivista Di Studi Iberoamericani, 1(1), 114-135. https://doi.org/10.6092/issn.2036-0967/1433
Licenza
Copyright (c) 2009 Alexandre Nodari
I diritti d'autore di tutti i testi nella rivista appartengono ai rispettivi autori senza restrizioni.
La rivista è rilasciata sotto una licenza Creative Commons Attribuzione 3.0 Unported License (licenza completa).
Vedere anche la nostra Open Access Policy.