La palabra golpeada: lo inefable en Las cartas que no llegaron, de Mauricio Rosencof
Abstract
El presente ensayo indaga en la obra Las cartas que no llegaron de Mauricio Rosencof, uno de los fundadores históricos del Movimiento de Liberación Nacional "Tupamaros" y uno de los rehenes que la dictadura uruguaya (1973-1985) mantuvo durante doce años en cautiverio bajo amenaza de muerte. Obra tramada desde la incertidumbre y la carencia, con un enorme poder de síntesis que nunca apela a explicaciones realistas, la configuración del narrador principal contiene evidentemente datos de la experiencia del autor, pero estos ingresan en el texto depurados bajo diversas técnicas de selección, fragmentación y montaje, fortaleciendo además su eficacia en tanto testimonio. The paper investigates the work Las cartas que no llegaron of Mauricio Rosencof, one of the historical founders of the Movement of National Liberation "Tupamaros" and one of the hostages that the Uruguayan dictatorship (1973-1985) supported for twelve years in low captivity threatens of death. Work planned from the uncertainty and the lack, with an enormous power of synthesis that never appeals to realistic explanations, the configuration of the principal narrator contains evidently information of the experience of the author, but these join the text purified under diverse skills of selection, fragmentation and montage, strengthening in addition its efficiency as testimony.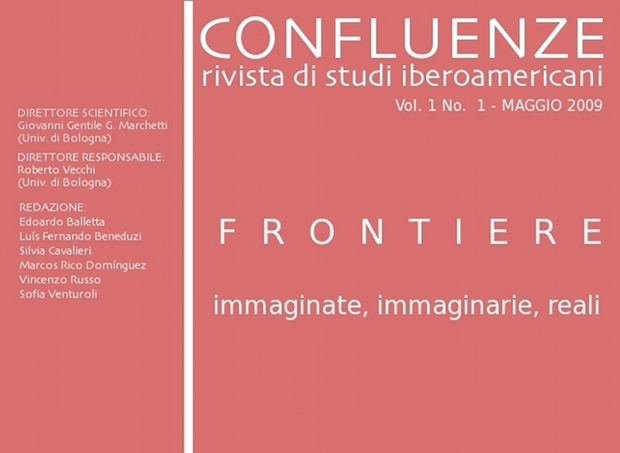 Downloads
Come citare
Lespada, G. (2009). La palabra golpeada: lo inefable en Las cartas que no llegaron, de Mauricio Rosencof. Confluenze. Rivista Di Studi Iberoamericani, 1(1), 178-200. https://doi.org/10.6092/issn.2036-0967/1424
Licenza
Copyright (c) 2009 Gustavo Lespada
I diritti d'autore di tutti i testi nella rivista appartengono ai rispettivi autori senza restrizioni.
La rivista è rilasciata sotto una licenza Creative Commons Attribuzione 3.0 Unported License (licenza completa).
Vedere anche la nostra Open Access Policy.