Fronteras internacionales e intranacionales ante el Bicentenario. Poesía y cultura en Argentina
Abstract
The image of 'lo argentino' resulting from the anonymous-popular poetry of the period of May Revolution's Centennial and of the Declaration of Independence of Argentine from the Kingdom of Spain is an image of national identity that, thanks to the figures of the Gaucho and Creole, protagonists of some fundamental works of Argentinean literature, receives a strong Christian-Hispanic heritage. In such construction of identity, the components of the indio and the negro were hidden as discard material that had to be excluded, although they both fight side by side, for a new homeland with the Creoles who rejected the English and then became independent of Spain. La imagen de lo argentino que se destila de la poesía anónimo-popular en las proximidades del Centenario de la Revolución de Mayo y la declaración de la Independencia de nuestro país del Reino de España es una imagen de identidad nacional que, tras la figura del gaucho y de lo criollo, protagonistas de obras fundamentales de nuestra literatura, acoge y consagra una poderosa herencia cristiano-hispánica. Lo cierto es que en tal construcción identitaria, los componentes propios de lo indio y de lo negro fueron ocultados como material de descarte que había que excluir, a pesar de que unos y otros pelearan codo a codo, por una nueva patria que los contuviera a todos, con los criollos que rechazaron a los ingleses y luego se independizaron de los españoles.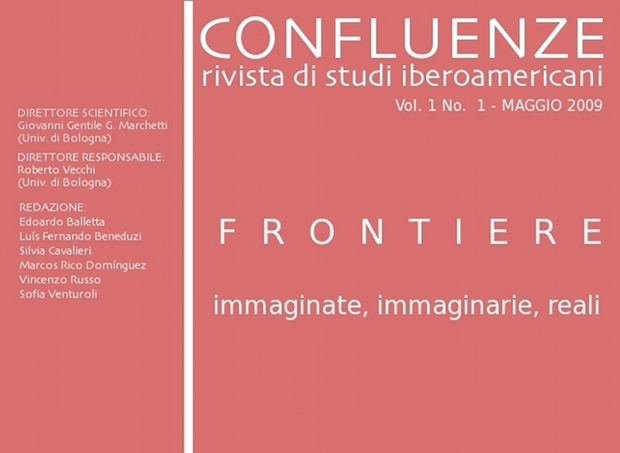 Downloads
Come citare
Parfeniuk, A. (2009). Fronteras internacionales e intranacionales ante el Bicentenario. Poesía y cultura en Argentina. Confluenze. Rivista Di Studi Iberoamericani, 1(1), 74-88. https://doi.org/10.6092/issn.2036-0967/1419
Licenza
Copyright (c) 2009 Aldo Parfeniuk
I diritti d'autore di tutti i testi nella rivista appartengono ai rispettivi autori senza restrizioni.
La rivista è rilasciata sotto una licenza Creative Commons Attribuzione 3.0 Unported License (licenza completa).
Vedere anche la nostra Open Access Policy.