Entre o centro e a favela: o corpo
Abstract
Slavoj Zizek, writing about May 1968, postulates, as a left-wing task, the radicalization of the antagonism between included and excluded citizens, as well as the politization of slug ("favela") populations. The goal of this paper is to show that a different configuration of contemporary borders, opposed to Zizek's, can be drawn reading Hélio Oiticica and César Aira poetics. Both of them also have an approach to the slugs, but choosing, as strategy, to avoid the delimitation of territories, therefore showing how difficult it is to designate who is excluded and who is included. They present us a new form of politics centered in the body, a politics that has happiness as its horizon. A politics that we choose to name immanent. Este trabalho busca apontar em Hélio Oiticica e César Aira uma nova configuração das fronteiras do contemporâneo que vai de encontro a Slavoj Zizek que em um texto sobre Maio de 1968 postula que devemos aprofundar e evidenciar os antagonismos excluídos versus incluídos e designa como tarefa a politização da população das favelas. Oiticica e Aira também abordam a favela, mas com uma estratégia de não demarcação de territórios evidenciando a dificuldade de designar quem são excluídos e quem são incluídos. Ambos nos apresentarão uma forma de política centrada no corpo e que não perde de vista a felicidade. Uma política que chamaremos neste texto de imanente.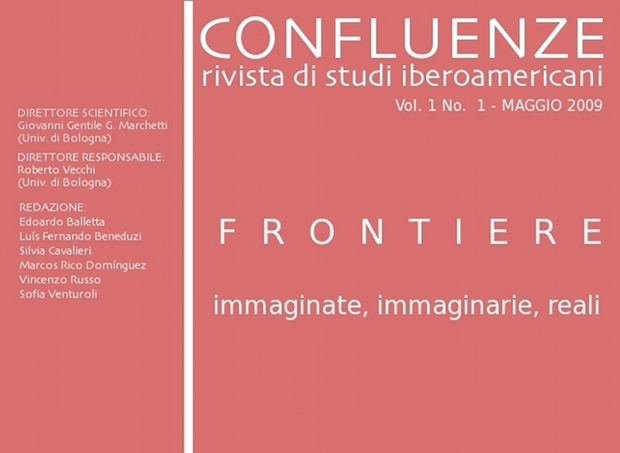 Downloads
Come citare
Cera, F. (2009). Entre o centro e a favela: o corpo. Confluenze. Rivista Di Studi Iberoamericani, 1(1), 61-73. https://doi.org/10.6092/issn.2036-0967/1418
Licenza
Copyright (c) 2009 Flávia Cera
I diritti d'autore di tutti i testi nella rivista appartengono ai rispettivi autori senza restrizioni.
La rivista è rilasciata sotto una licenza Creative Commons Attribuzione 3.0 Unported License (licenza completa).
Vedere anche la nostra Open Access Policy.