Recuerdo sobre fondo gris. Democracia y memoria herida en España
Parole chiave:
memory and democracy, Francoism and genocide, education and civic culture, self-absorption
Abstract
In the last two decades memorial movements and certain types of historiography have firmly gotten into a discussion about memory of the recent Spanish history. It is a fact that this discussion has relatively destabilized the public and hegemonic memory we inherited from Franco's regime and we consolidated during the transition to democracy. Nevertheless, Spanish democracy remains long established on some 1936 war memories that incline not wanting to know or not being able to remember through alternative interpretations. This shows a mischief way of being in the world, especially if we compare it to the subjectivities produced by the gradually introduced public policies on human rights in Latin America.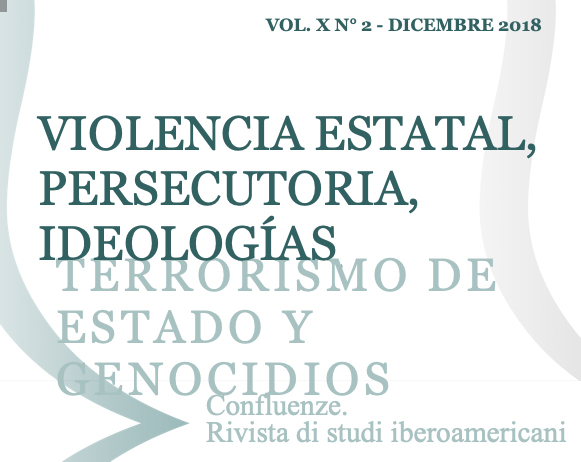 Downloads
Come citare
Izquierdo Martín, J. (2019). Recuerdo sobre fondo gris. Democracia y memoria herida en España. Confluenze. Rivista Di Studi Iberoamericani, 10(2), 105-126. https://doi.org/10.6092/issn.2036-0967/8884
Licenza
Copyright (c) 2019 Jesús Izquierdo Martín
I diritti d'autore di tutti i testi nella rivista appartengono ai rispettivi autori senza restrizioni.
La rivista è rilasciata sotto una licenza Creative Commons Attribuzione 3.0 Unported License (licenza completa).
Vedere anche la nostra Open Access Policy.