Gerbi, lo storicista
Parole chiave:
Gerbi, America, Historicism, Meinecke, History of ideas
Abstract
Antonello Gerbi's Americanistic studies are rooted in that historicist culture that has its most important reference in Benedetto Croce. However, starting from his most important book, La disputa del nuovo mondo. Storia di una polemica, 1750-1900, Gerbi will be increasingly influenced also by authors such as Humboldt and especially Meinecke. This article will concern this last aspect with the intention of representing the first step of a more complete work about the thought of Antonello Gerbi.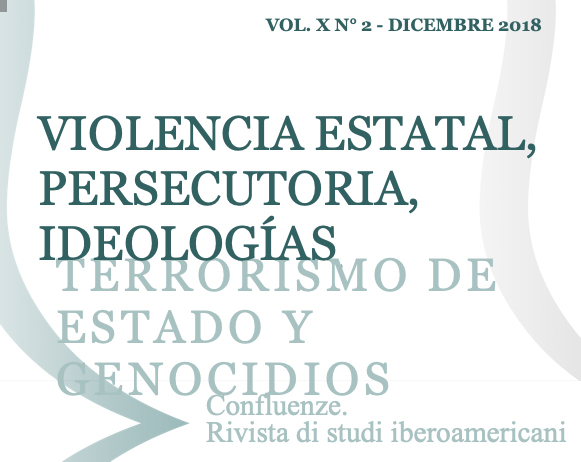 Downloads
Come citare
Colonna, R. (2019). Gerbi, lo storicista. Confluenze. Rivista Di Studi Iberoamericani, 10(2), 304-315. https://doi.org/10.6092/issn.2036-0967/8865
Licenza
Copyright (c) 2019 Roberto Colonna
I diritti d'autore di tutti i testi nella rivista appartengono ai rispettivi autori senza restrizioni.
La rivista è rilasciata sotto una licenza Creative Commons Attribuzione 3.0 Unported License (licenza completa).
Vedere anche la nostra Open Access Policy.