"Biblioteca Americana": la utopía del archivo continental
Parole chiave:
Archive, Library, Cultural Memory, Hispanic Literature, Genres
Abstract
The publishing house Fondo de Cultura Económica convoked in 1946 Pedro Henríquez Ureña to direct "Biblioteca Americana", a collection that could wheel out part of the file used in his previous books and also could disseminate the classic and modern continental literature. The director's death just traced the plan left the partial execution in the hands of his sister Camila. This article explores the relationship between file, cultural memory and library and links the enterprises dedicated to disclose Latin American literature, establishing the relevant intellectual relations.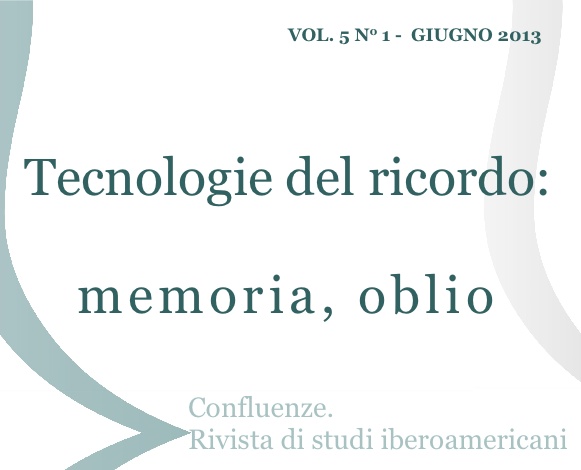 Downloads
Come citare
Croce, M. (2013). "Biblioteca Americana": la utopía del archivo continental. Confluenze. Rivista Di Studi Iberoamericani, 5(1), 26-36. https://doi.org/10.6092/issn.2036-0967/3752
Licenza
Copyright (c) 2013 Marcela Croce
I diritti d'autore di tutti i testi nella rivista appartengono ai rispettivi autori senza restrizioni.
La rivista è rilasciata sotto una licenza Creative Commons Attribuzione 3.0 Unported License (licenza completa).
Vedere anche la nostra Open Access Policy.