História política e cultura do medo
Abstract
This article reflects my journey of historical research in the last six years, and privilege issues that I consider it relevant in productions made in articles and book chapters. The objective in choosing this path is to reflect and map the theoretical and methodological shifts, the learning, considering the contributions of various authors, the challenges and crossroads, the dialogue with historiography in general and specific level. Methodological reflections were constructed in a dialogue with the newspaper, documents of DOPS, the chap-book in addition to oral reports of memory for the political events of the 1950s and 1960s. Este artigo reflete meu percurso de pesquisa histórica nos últimos seis anos, e nele privilegio aspectos que considero relevantes nas produções realizadas que se consubstanciaram em artigos e capítulos de livros. O objetivo ao escolher esse caminho é o de refletir e mapear os deslocamentos teóricos e metodológicos, os aprendizados, considerando as contribuições de diversos autores, os desafios e encruzilhadas, o diálogo com a historiografia num nível geral e também específico. As reflexões metodológicas foram construídas num diálogo com documentos da imprensa, do DOPS, da literatura de cordel além de relatos orais de memória relativos aos acontecimentos políticos das décadas de 1950 e 1960.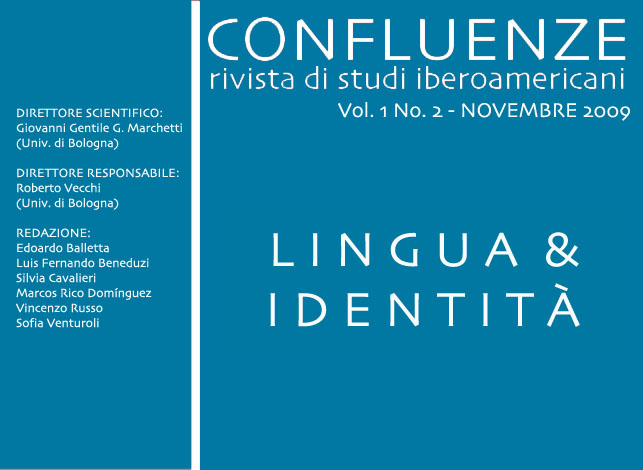 Downloads
Come citare
Torres Montenegro, A. (2009). História política e cultura do medo. Confluenze. Rivista Di Studi Iberoamericani, 1(2), 212-226. https://doi.org/10.6092/issn.2036-0967/1659
Licenza
Copyright (c) 2009 Antonio Torres Montenegro
I diritti d'autore di tutti i testi nella rivista appartengono ai rispettivi autori senza restrizioni.
La rivista è rilasciata sotto una licenza Creative Commons Attribuzione 3.0 Unported License (licenza completa).
Vedere anche la nostra Open Access Policy.